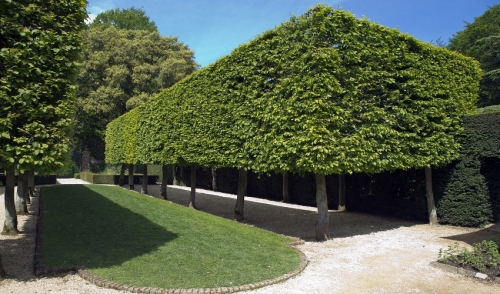 Nothing beats getting outside and cutting your own grass. I think most people would agree that there's just something enjoyable about creating fresh trails of cut grass and watching your shoes turn green. If you feel this way, then take a dive and keep reading.
People put a lot of time and effort into their lawn and at the end of the day we go the distance to make sure our lawn looks the best in the neighborhood. The difference between a yard and a lawn is the use of trimmers and edgers, which define your lawn, and sets you apart from the rest. Trimmers and edgers allow you to get those hard to reach corners and gives the lawn a touch of distinction from its surroundings. It allows you to manicure your lawn around other components of your home such as flower gardens or a driveway.
Trimmers and edgers pick up where your mower leaves off and visa versa. For many homes or landscapes, they're not required at the time of each cut. If you are one of those individuals that doesn't need to manicure his lawn every week, consider renting a trimmer or edger at your local hardware dealer. One of the biggest advantages of renting a trimmer or edger is that you have options and styles to choose from. There are three types of trimmers to choose from: electric, gas, and wheeled. Electric trimmers are lightweight and very manageable. The only downside is that as a user you are trading power with ease. The cutting area of an electric trimmer is smaller and for most models you are limited by a cord attachment. These are great if you don't have a big yard and are conscious of the environment. If you are looking to tackle a larger surface area and need more power, then a gas trimmer is for you. These types of trimmers are heavier, more powerful, and offer larger cutting radiuses than other models. The tradeoff here is that these models are harder to manage and cause a lot of noise. Finally, if you are looking to cut down heavy grasses before mowing, then I recommend using a wheeled trimmer. While most trimmers help add finishing touches, wheeled trimmers help you get started on the areas that are full of thick grass and rough terrain. These models are more mower-like and the strings are positioned right out front to cut down anything in its way. Wheeled and gas-powered trimmers can adapt to different kinds of blades such as metal in lieu of plastic to trim thick weeds and brush. For heavier models, ask about utilizing a shoulder strap or harness to help reduce operator fatigue and to avoid injury.
Once your yard is trimmed, now its time to think about edging. There are two types of edgers, stick and multi-use. Stick edgers are lightweight, engine-powered models that are great for establishing crisp lines and trenches along walkways and garden beds. A multi-use edger can do everything a stick edger can do, but comes with additional attachments so that you can shift between different tasks such as pruning trees or trimming bushes. Pick the model that's going to best your needs. Renting the right trimmer and edger will guarantee you a well-maintained lawn and quality results that everyone will admire. Give your lawn the love and attention it deserves and rent the equipment you will need to make it happen this season.